5 Reasons

Why Cat Owners Are In Love With Leo's Loo Too

(Automatic Self-Cleaning Cat Litter Box)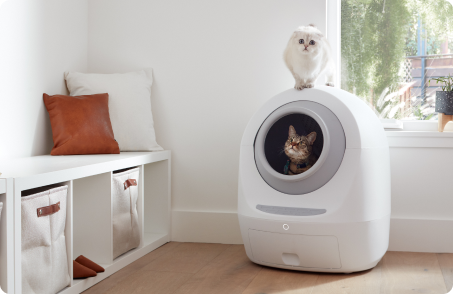 Automatically cleans itself after each cat visit. An alert on the display will tell you when the waste drawer needs to be changed. And that's it. Workload reduced. Life improved.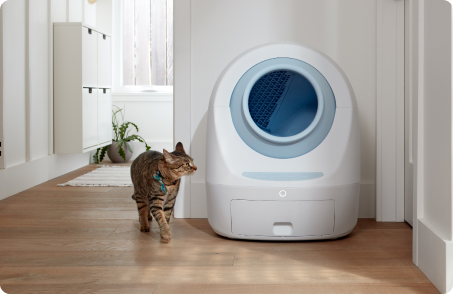 Our ultra quiet sifting technology generates less noise during cleaning cycles than most household appliances.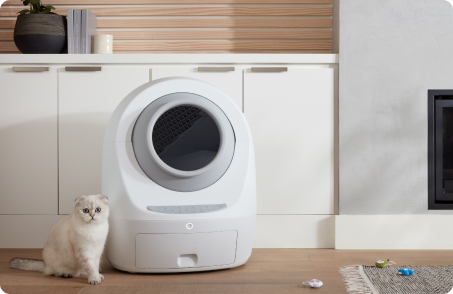 Kitty bathrooms don't have to be ugly. The sleek design will look beautiful wherever you decide to place it in your home.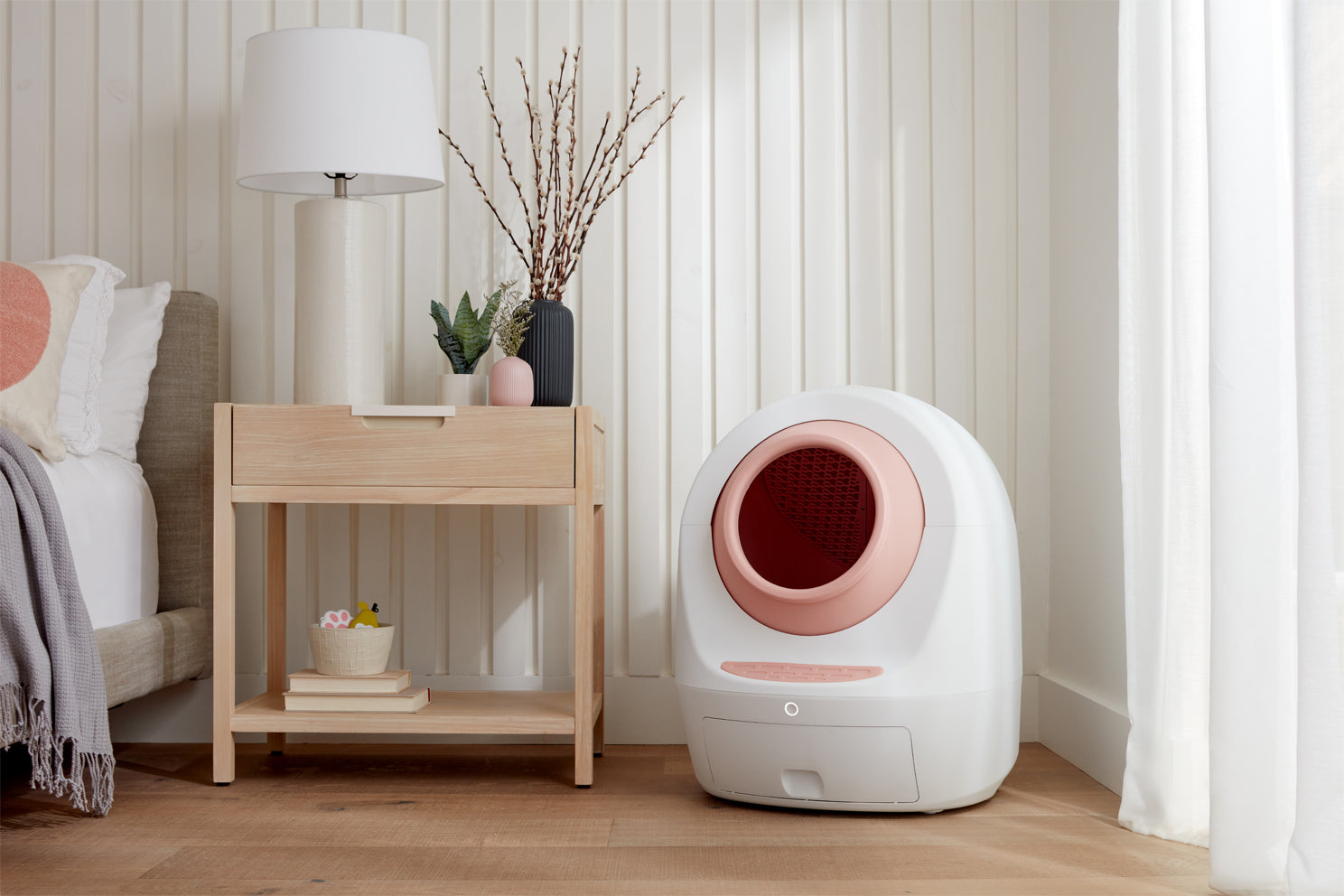 We designed Leo's Loo with kitty safety in mind. Weight sensors and anti-pinch technology stop moving parts so our feline friends are always safe when they step inside. Leo's Loo Too utilizes UV rays to kill bacteria. After your cat exits the Loo, the machine projects UV rays into the waste drawer to thoroughly sterilize. The UV rays are 99.9% effective at eliminating bacteria, parasites and viruses.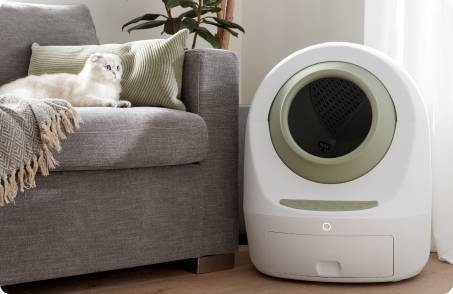 No need to worry about a stinky litter box because our self-cleaning litter box feature odor elimination. We know keeping smells at bay is important to you, especially if the litter box is in a main living area of your home.
what THEY say about us

Tina M.
Verified Buyer
What a great-looking litter box!
The instructions were easy to follow and getting it connected was a breeze. It has made my life so much easier and I'm pretty sure the cats enjoy always having a clean place to do their business. I'm glad I waited for this new model as the poop tray is so much bigger.

Carrie T.
Verified Buyer
My cats love it!
Leo's Loo was an investment that I would make over and over. With two kitties we were going through kitty litter more than we should have been. So many PROS to having the Leo's Loo Too. Saving money on kitty litter, less dust, less mess, no stinky lingering scent masked by kitty litter. Most of all, my two male cats are so much happier!!

Max
Verified Buyer
Works Great!
We researched for quite some time to find the perfect self-cleaning litter box. This is the first one that our cat (4 years old) has used, so we were a little worried about how she would do. She loves it! No issues at all. Additionally, I love that the smell has been reduced, there is little mess. and it is easy to clean. From looking at videos and directions, the second model of the Leo's Loo seems to be improved in that regard, so I'm glad we opted for the newer model, even though the delivery was pretty significantly delayed and communication/customer service could have been improved regarding that fact. Nonetheless, we are happy with the purchase. So far, one liner bag lasts about 2 weeks with our single cat.
Read More Leo's Loo Too Reviews
Free Shipping
(contiguous US Only)
Remotely
monitor usage with the
APP