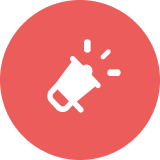 We are excited to announce that Smarty Pear is now Casa Leo!
This new name is a direct connection to both our founding story and our flagship product's namesake — our Founder's rescue cat Leo. He was the inspiration for the first Leo's Loo and continues to inspire our development of beautiful smart home products for pet parents. 

We are fully committed to designing the smartest products for your pet, and your home. And because everyone on our team has been a pet parent we know firsthand that our casa really is their casa.

Our new look
With our new company name we've developed a new look that speaks to everything you love about the Leo's Loo Too. Clean and modern, with rounded shapes, and it comes in colors. And in honor of our namesake the new logo has a tail with a light spot at the end.




The same Leo's Loo Too
While we leave behind the Smarty Pear name, we carry forward the same Leo's Loo Too you know and love. In August you can expect a new app release with our new name and logo, plus bug fixes and improvements.

Starting in September you'll start to receive the new logo on your liner bag refills and air freshener bags. Keep an eye out for more from us soon!