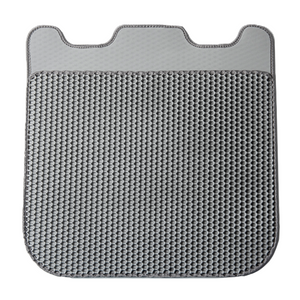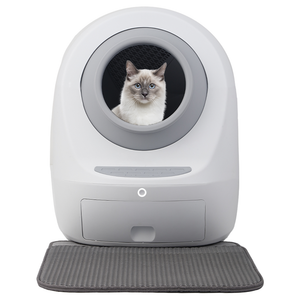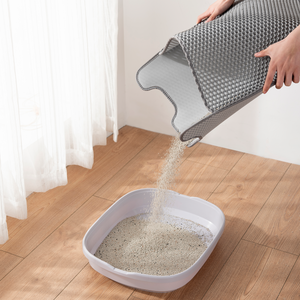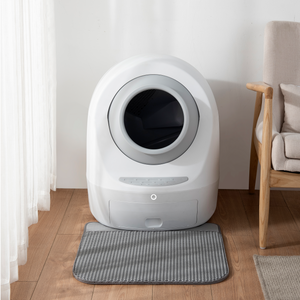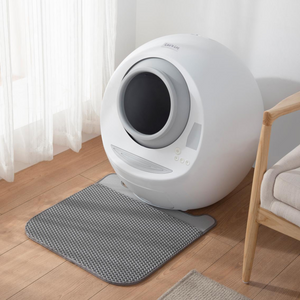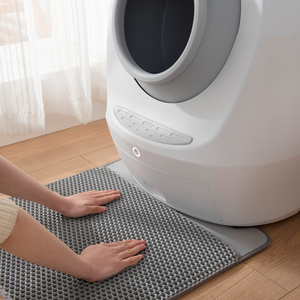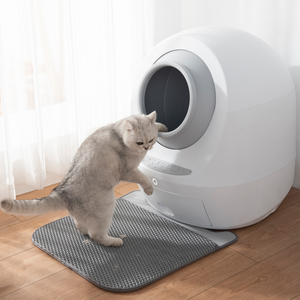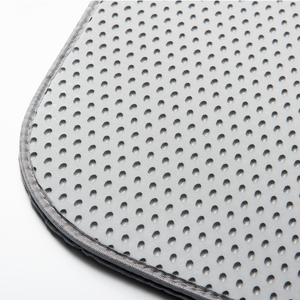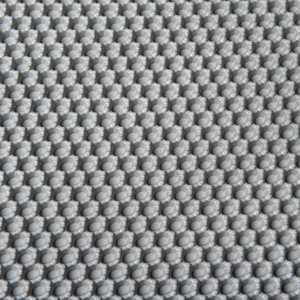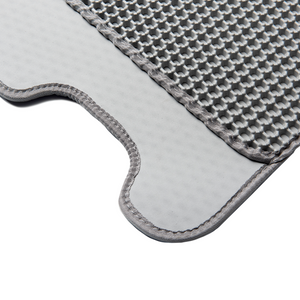 Leo's Loo Litter Mat
Count: 1
Dimensions: 21.6 x 22 in
Leo's Loo Litter Mat captures litter from your kitty's paws before your kitty can track it onto your floor and through your house. The mat is made of high-quality materials and features a dual layered rubber construction. The upper layer is made of soft but durable rubber in a honeycombed pattern that removes litter stuck on kitty paws. The moisture-proof bottom layer traps the litter, prevents urine leaks and helps reduce odors. The two layers separate along one edge to make dumping and cleaning easy. 
The mat is custom designed to slide underneath the Leo's Loo Automatic Self-Cleaning Litter Box. It fits easily between the sensored feet on the bottom of the Leo's Loo, which ensures the weight scale and cat detection system continue to work properly.     
Leo's Loo Litter Mat is a great addition to any traditional or automatic litter box setup. It's water washable, made of biodegradable material and contains no heavy metals.
Key Benefits:
Dual layer construction that captures and traps litter

Honeycombed upper layer provides soft 

Moisture-proof bottom layer

Anti-slip rubber pads to keep it in place

Custom designed for Leo's Loo and Leo's Loo Too automatic litter boxes

Works with any traditional or automatic litter box

Water washable 
Regular price
Sale price
$29.99
Unit price
per