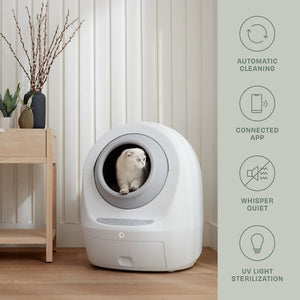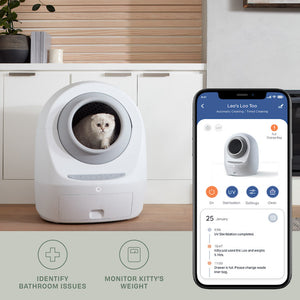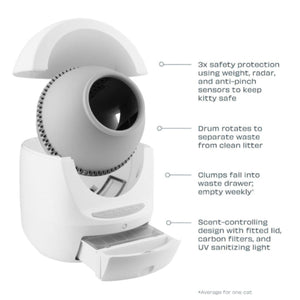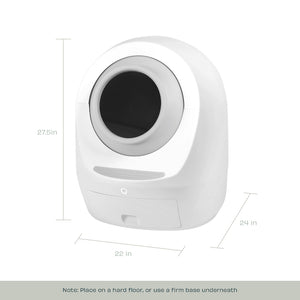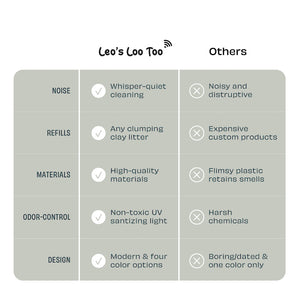 Leo's Loo Too Starter Bundle 2
Bundle includes:
Leo's Loo Too
Color-matched litter mat
Drawstring Waste Litter Drawer Liners
Plushies (3 Pack)
Leo's Loo Too is the newest addition to the Casa Leo family. Featuring our most advanced set of features, including Google and Alexa voice controls, a mobile smart home connected app, triple-layer safety protection, programmable UV light & more, the Leo's Loo Too is a massive step forward for cat families looking for a better alternative to traditional litter boxes. With four fun colors, a modern design, a larger waste drawer and whisper-quiet motor, we know Leo's Loo Too will improve life for you and your fur baby.
Regular price
Sale price
$699.99
Unit price
per
Bundle and Save
Buying 2? Use 100OFF for an additional $100 off
Buying 3? Use 200OFF for an additional $200 off
Buying 4? Use 300OFF for an additional $300 off
Free Shipping
(contiguous US Only)
Remotely monitor
usage with the APP
*Use of anything other than 100% clay-clumping litter will void the warranty and 90-day free trial. Any brand will work, but we recommend Dr. Elsey's Ultra.
Features You'll Love
We've packed the Leo's Loo Too with features that make it one of the most advanced and convenient self-cleaning litter boxes available.

Self-Cleaning

Larger Waste Drawer
Whisper Quiet Sifting (~30 dB)

Programmable UV Light

Connected Smart Home App

Alexa and Google Assistant Voice Controls

Triple Layer Safety Protection

Odor Elimination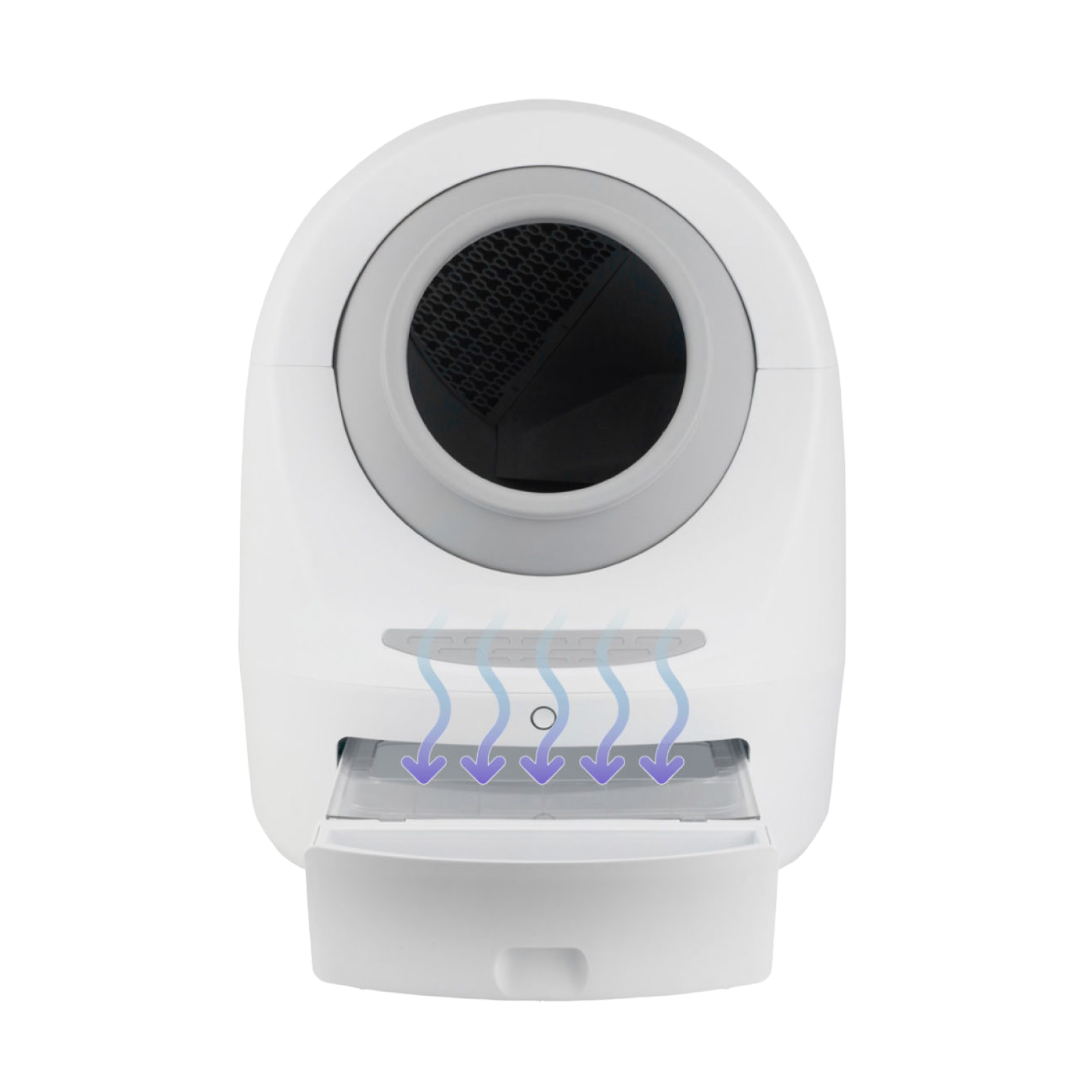 UV Rays that Eliminate up to 99.9% of Bacteria
Leo's Loo Too utilizes UV rays to kill bacteria.
After your cat exits the Loo, the machine projects UV rays into the waste drawer to thoroughly sterilize. The UV rays are up to 99.9% effective at eliminating bacteria, parasites and viruses.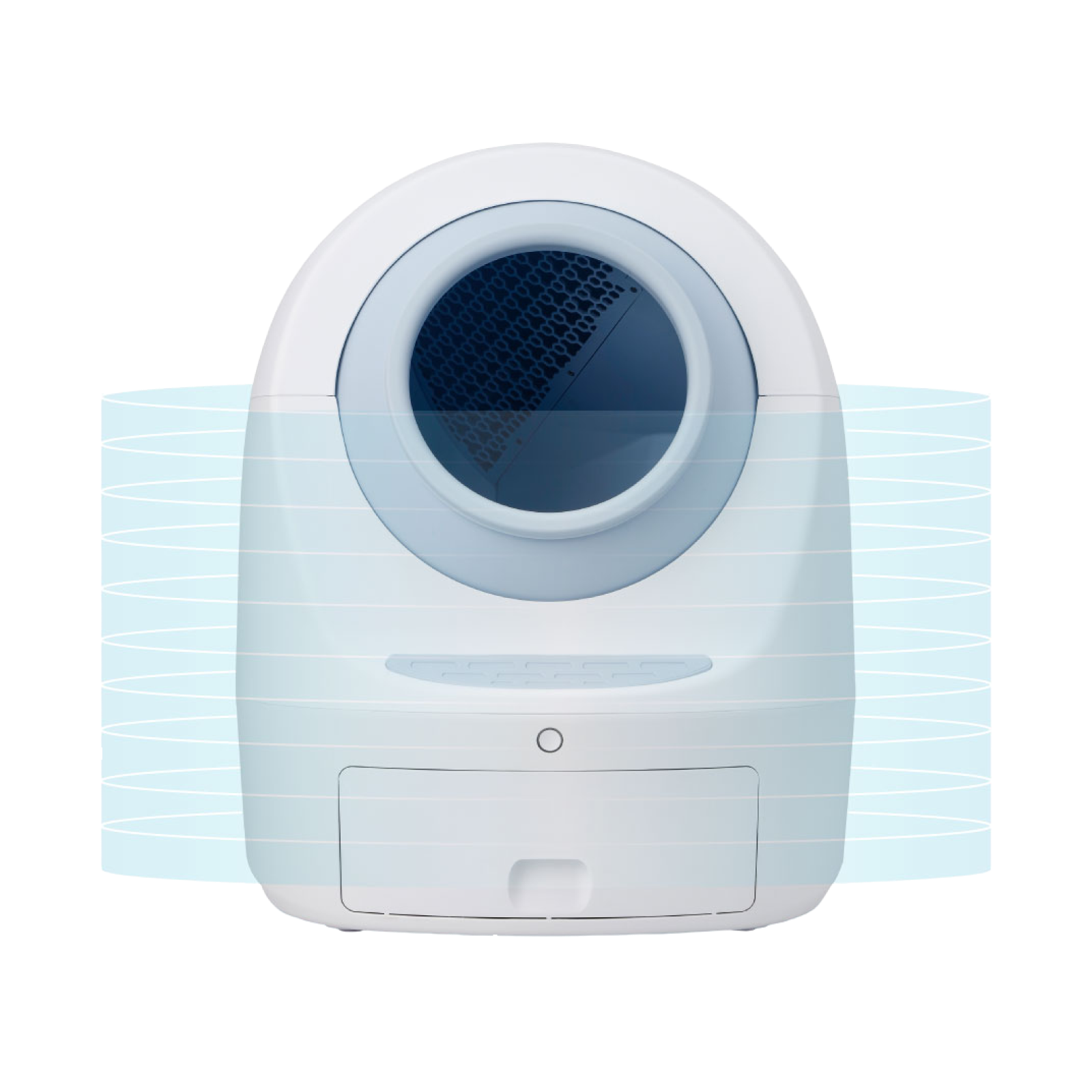 Triple Layer Protection to Keep Kitty Safe
Protect kitty with three layers of advanced safety technology that stop moving parts whenever kitty is detected:
A state of the art Radar System that forms a protective wall
Four Weight Sensors that detect when kitty is inside the drum
An aerospace-grade Anti-Pinch Sensor at the top of the waste drawer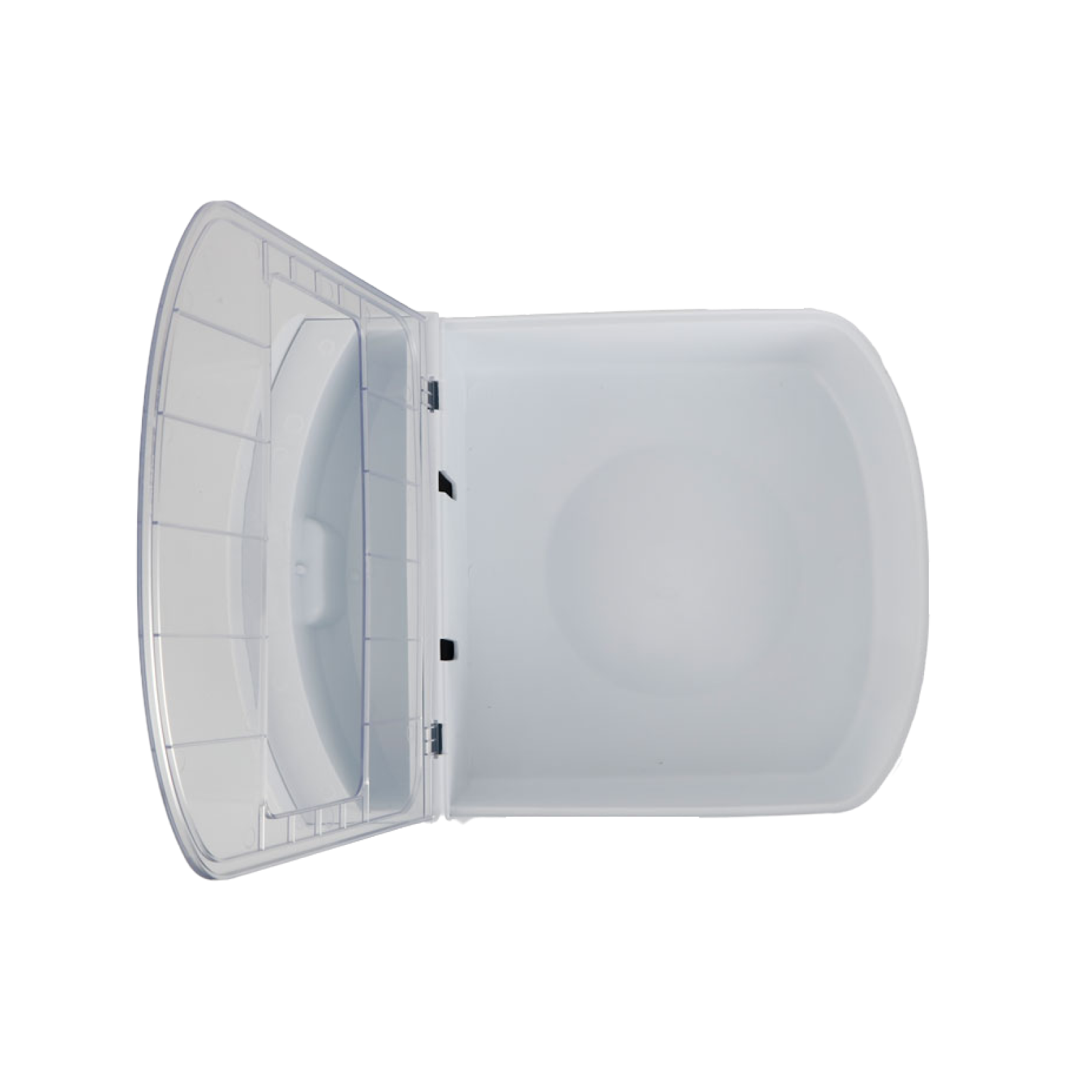 A Bigger, Better Drawer System
Get more out of your waste drawer. The improved waste drawer in the Leo's Loo Too is 58% larger and includes a lid and smoother sliding system.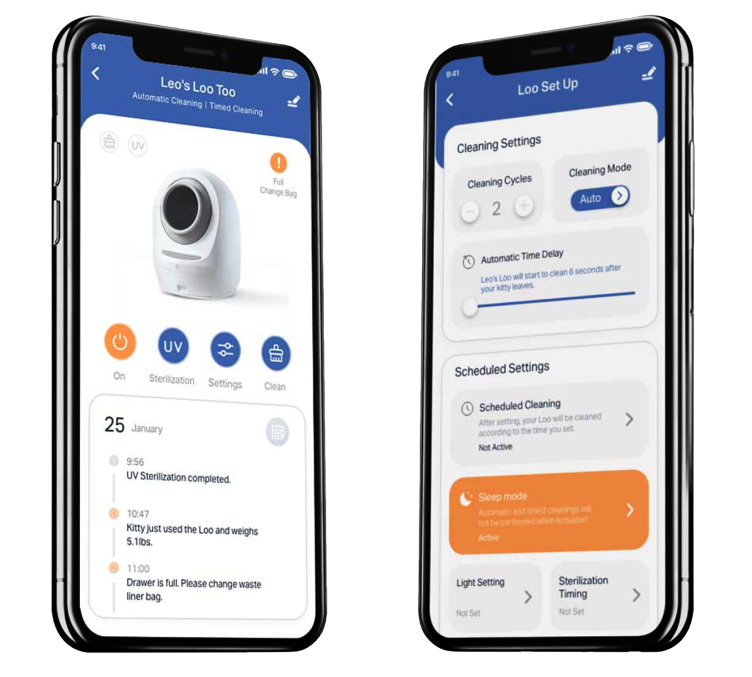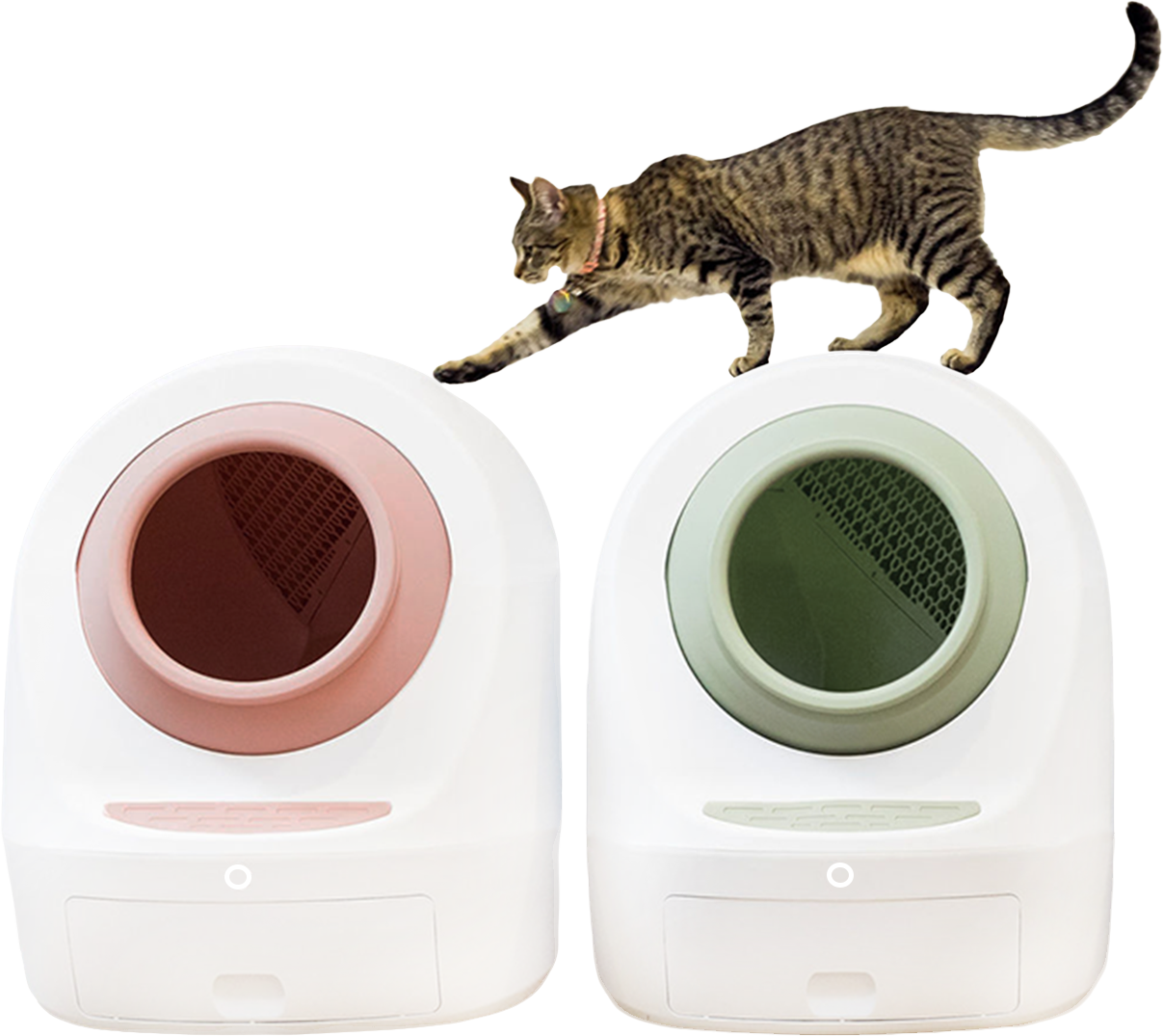 Just Say "Alexa" or "Hey Google"
Turn your Leo's Loo Too off or adjust key settings using Alexa or Google voice assistants. Leo's Loo Too easily integrates with both voice assistant platforms.


We've made it easy to keep your Leo's Loo Too clean and maintained
All major components of Leo's Loo disassemble so cleaning day is less of a chore
Hood gently lifts off for access to drum.
Interior of base accessible once drum is removed.
Inner drum easily lifts from base and can be removed for changing litter and complete cleanings.
Waste drawer slides all the way out for easy access and cleaning. Sealed top cover design and carbon filters located on the bottom both work to contain odor.
Frequently Asked Questions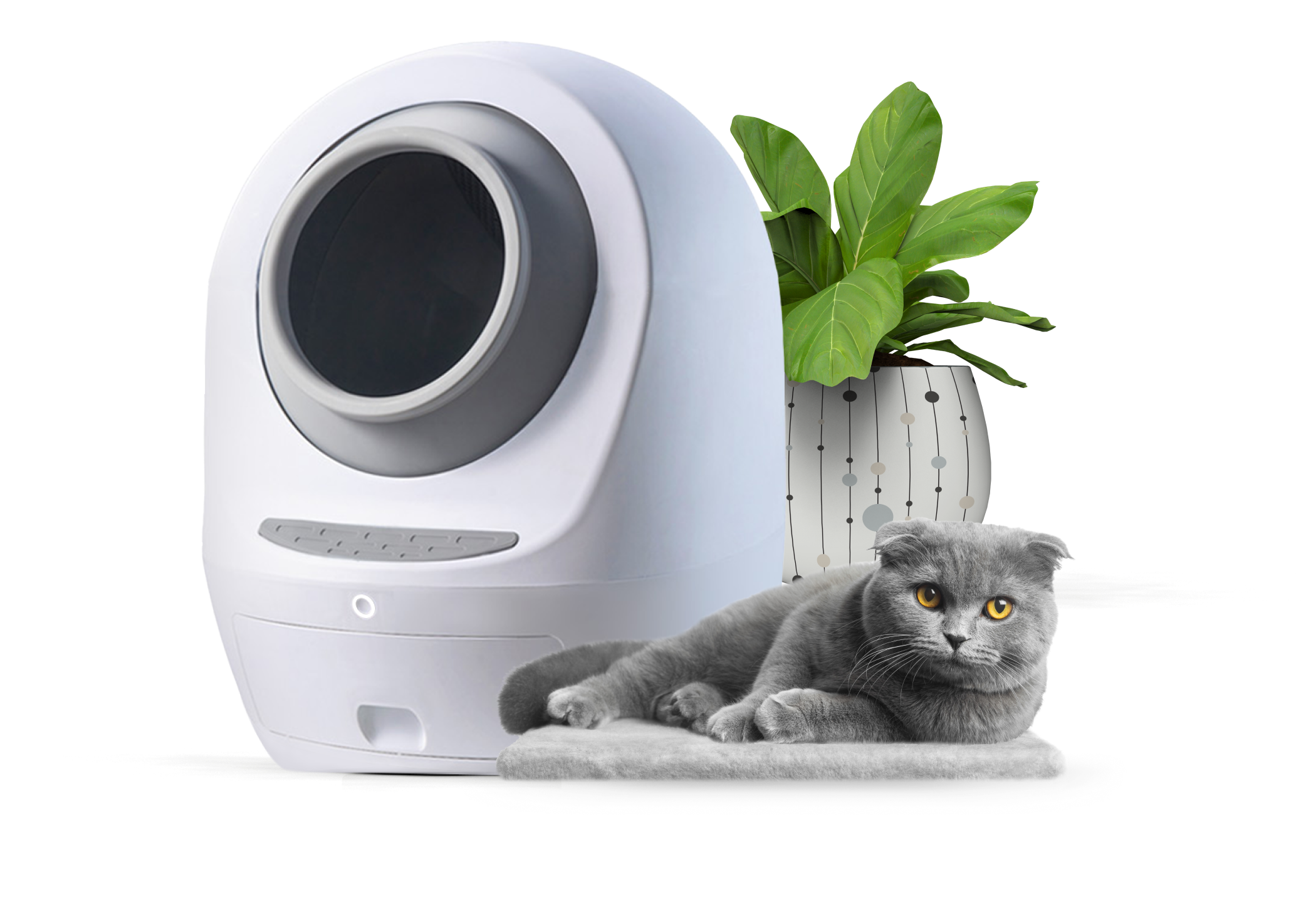 Leo's Loo Too
How often will I need to empty the waste drawer?
Sensors inside detect when the waste drawer needs to be changed. When it's time to change the drawer, you'll see a notificantion in your app and the power button light indicator will slowly flash red. For a single cat, the drawer can go nearly two weeks.
How loud is the Leo's Loo Too?
30Dbs
What is the waste drawer capacity?
9 Liters
How does the Leo's Loo Too track weight?
Leo's Loo Too measures your cat's weight each time he/she steps inside the drum using weight sensors inside the feet. Weight is displayed in the app over time.
What type of litter works best?
Our products are designed to work with clumping clay litter. Use of anything other than clumping clay litter can damage the internal components and will void the warranty. Any brand will work, but we suggest
Dr. Elsey's Ultra or Ultra+ Litter.
When acclimating kitty to a new style litter box, consider trying
Dr. Elsey's Cat Attract
. This product offers the same superior clumping as Ultra, plus an herbal attractant that encourages appropriate litter box use.
Is there a size or weight limit for the Leo's Loo or Leo's Loo Too?
Both Leo's Loo and Loo too entryway is 8.5" in diameter and has a drum interior diameter of 21". Large cats can easily fit inside and move around comfortably. This entryway was designed to contain order, provide privacy and reduce litter fallout. We recommend 1lbs to 20lbs.
What are the safety feature so I know my kitty is always safe?
We have a tripple safety protection system which includese a radar wall, weight sensors and anti-pinch technology.
Can Leo's Loo or Loo Too be placed on a carpet?
Leo's Loo should be placed on a hard, solid surface and at least 1" away from all walls.